For families suffering from food insecurity, lack of clothing, and little to no shelter, winter is not just an unwelcome challenge, but a threat to survival.
That's why we're working to provide families this winter with food, clothing, blankets, and shelter, both domestically and internationally. These items can help families stay warm, fed, and safe during the bitter cold. Since 2016, the Penny Appeal international family has been providing customized winter packs to address the different needs of families across the world: while in Chicago, we're providing hand warmers and jackets for the homeless; in Syria distributions include critical fuel to heat their tents and cook their food. The items may vary across countries, but the overall goal to bring warmth and comfort remains the same.
Last winter, Penny Appeal was able to help 20,330 people thanks to all your winter charity, Alhamdulillah! Your heart-warming generosity provided real warmth to vulnerable people in frightful situations, eased their suffering, and brought hope to those who truly needed it.
CLICK ON THE CARDS TO SELECT THE QUANTITY OF EACH PACKAGE YOU WOULD LIKE FOR THOSE MOST IN NEED.
Providing Warmth since 2016.
Learn more about our winter relief work by reading our reports below:
Your gift can make a difference this winter.
Looking for ways for your Gift to make a difference? You can provide warmth to a family in need this Winter in countries like Pakistan, Palestine, Lebanon, US, and more!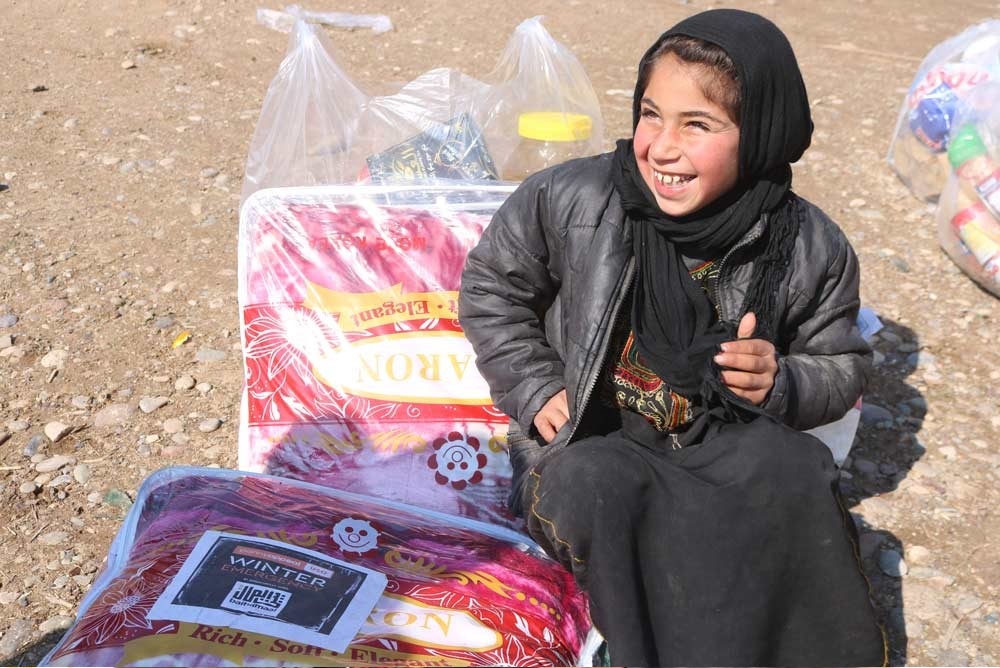 Stories from the field
Providing warmth to thousands in Syria
In Collaboration with our partner Baitulmaal, we were able to pack and distribute food packs and hygiene kits to 710 internally displaced households in Syria, benefitting a total +3,000 women, children, and men.
Donate Now
Content is loading. Please wait...
Get up-to-date information on our Winter campaign.
Stay in the loop and receive updates to our winter campaign as they come in.