5 YEAR ANNIVERSARY CHALLENGE
HAVE FUN | RAISE FUNDS | SAVE LIVES

It's our five year anniversary challenge and we're going to the Grand Canyon! Join us this October for a once in a lifetime experience to help change lives in Palestine.
Grand Canyon Challenge 2021
Join #TeamOrange for the ultimate tour through the Grand Canyon; the tour blends ancient ruins, lava fields, majestic volcanoes, and amazing views throughout the Grand Canyon National Park and the remarkable Painted Desert, Sedona to Horseshoe Bend, and Antelope Canyon.
It's our five year anniversary challenge and we're going to the Grand Canyon! All funds collected during this challenge will go towards our Emergency Response efforts in Palestine. Palestinians in Gaza and the West Bank are facing unimaginable suffering but you can help. Click on the sign up sheet below to confirm your spot and/or gain more insight on the adventure to come!

It will be a memorable experience, all the while raising funds for the people of Palestine.
Why Join #TeamOrange:
We provide dedicated support from the moment you sign up for the challenge right through to when you go on the trip. Once you receive your booking confirmation, you will have access to all the information you need, from fundraising ideas and kit lists to training routines. You'll have the opportunity to connect with fellow fundraisers so you can share tips on training and fundraising. You will also be accompanied by Penny Appeal USA staff and experienced guides during your 4-day trip, so you will always have somebody on-hand to help you every step of the way.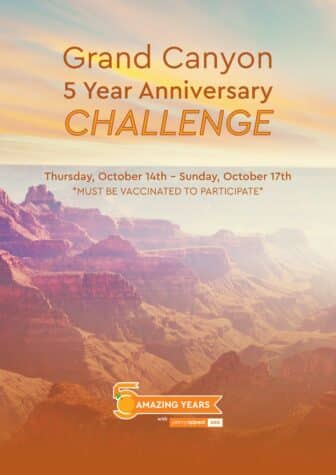 Grand Canyon Challenge Itinerary:
For complete details about the challenge check out the Grand Canyon booklet.
Your fundraising could make all the difference…
We strive to respond to global disasters and emergencies as they happen, but more importantly, we are always working to grow our capacity. This means delivering aid quicker, better and towards a more sustainable impact, benefitting more people than ever before.